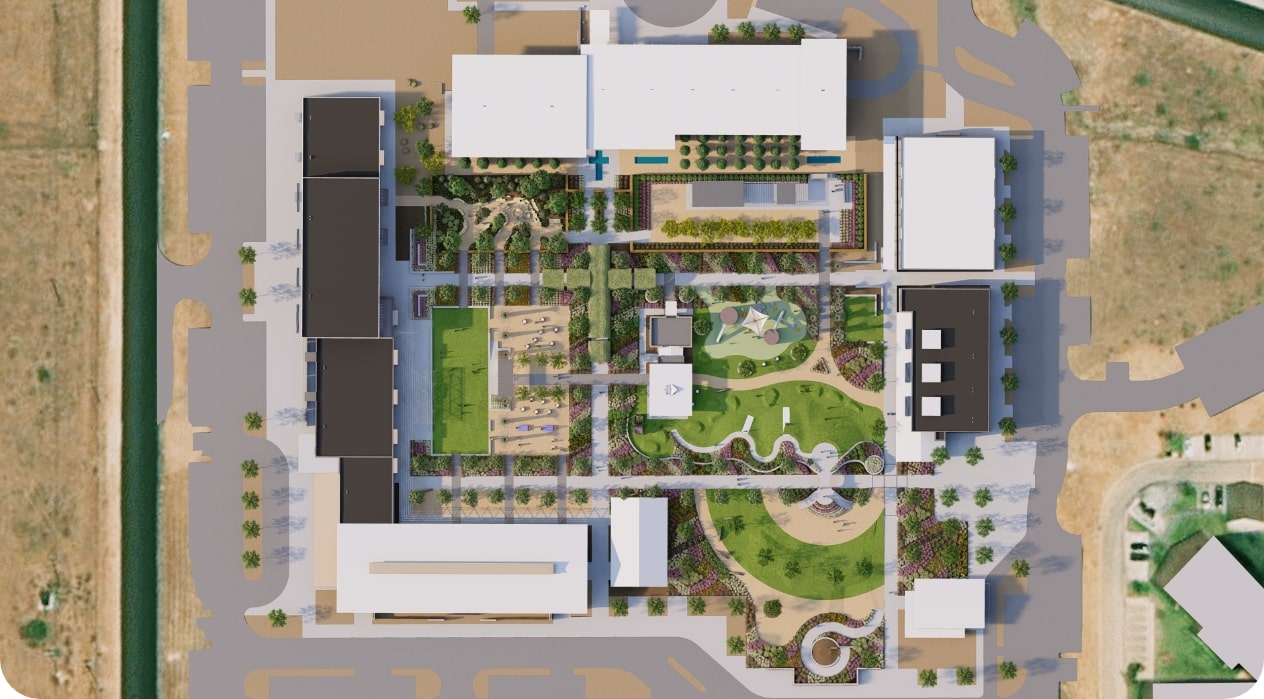 Discover
Summit Center
Summit Center is a new green space, office, and retail center built to provide the people of West Texas a place to gather and enjoy good food, fun, and fellowship.

Summit Center spans 20 acres and will consist of a four-acre park surrounded by office space, retail shops, and restaurants. We celebrated the Groundbreaking of the project on December 10, 2021, with anticipated completion of the center in the spring of 2024.
3200 Mockingbird Lane, Midland, TX
Follow
Our journey
Be sure to check in with us in April '22 when we roll out building details and leasing information.
Explore
What's to come
Click to enlarge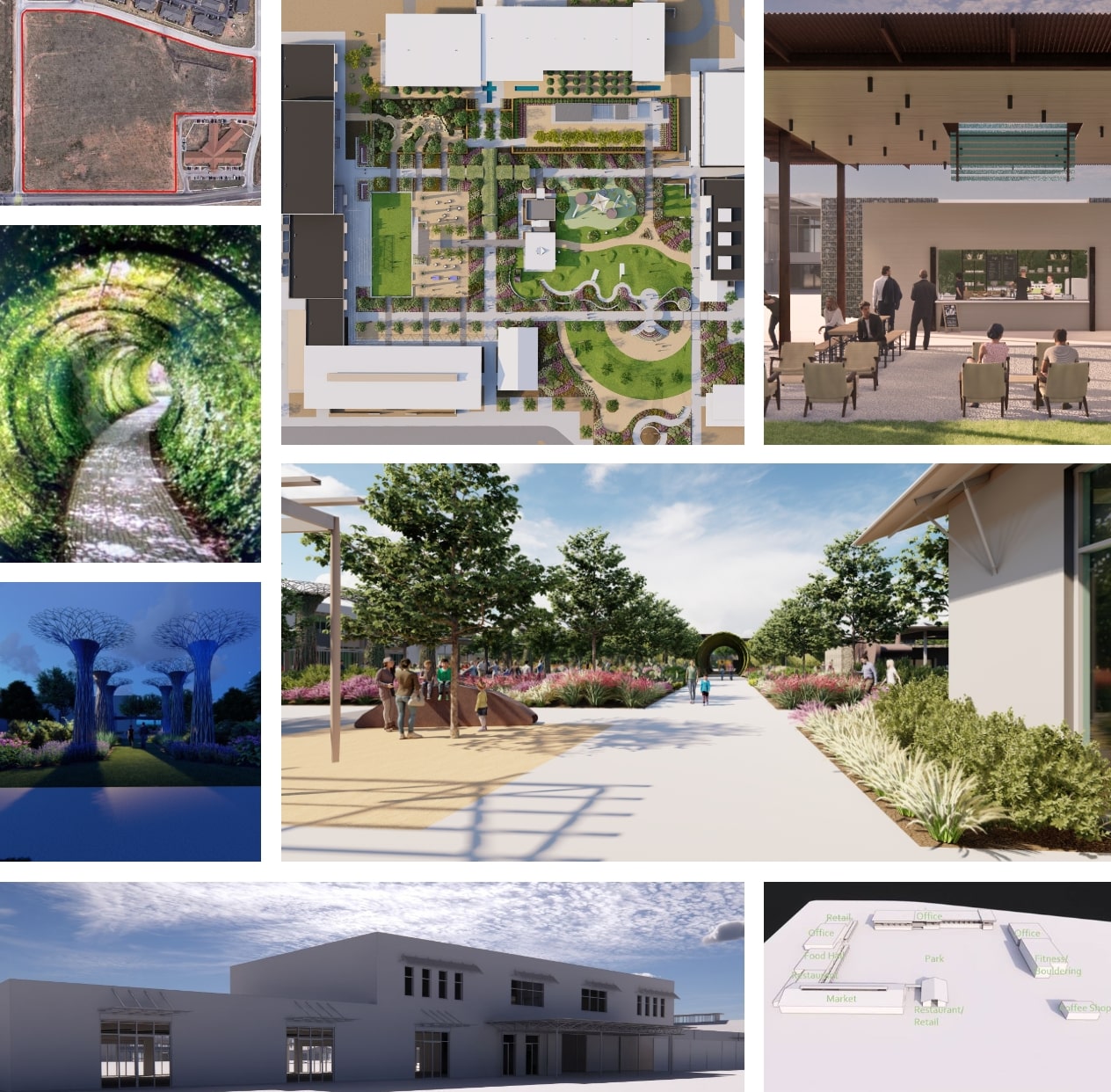 Connect
With us